Discussion Starter
·
#1
·
Hi Folks,

Maybe this is old hat, but I learned something. Two days ago, I got
a new Bersa Thunder 380 Duo Tone and cleaned it real quick so I
could go out to shoot it,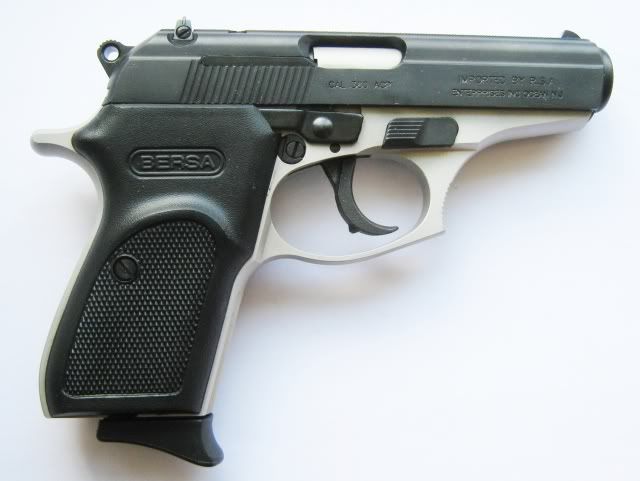 With the first box, I had 5 miss-feeds. So I cleaned better than the
first time and used better ball ammo. Then I had 6 miss-feeds in
a 50 round box. The third box was not much better.

Then, I read somewhere that the recoil spring is a little bigger on
one end. That end must be at the muzzle. The smaller end must
be toward the breach.

I found that if I take the slide off and tilt the barrel down at about
45 degrees, it will fall off if it is wrong. Turn the spring around and
it should stay when tilted.

I also found I had it in backwards the whole time!!!


Today I got some flat nose Winchester and three different kind of
hollow points. I used the worst ammo I could find.

I shot three boxes today without a single problem.


I am so glad I learned this lesson because I just love my BT 380.

It is very accurate, it fits my big hand tight so that it always points
in the same direction. The ease of use and light recoil does not hurt
my arthritis much.

This is one of the best deals I have made on a firearm.

Happy Shootin,

Tabdog