Discussion Starter
·
#1
·
FINALLY! A .45 thread! :mrgreen:
After searching around and missing out on a number of CZs and a couple 1911s I found this cute little guy needing a new home.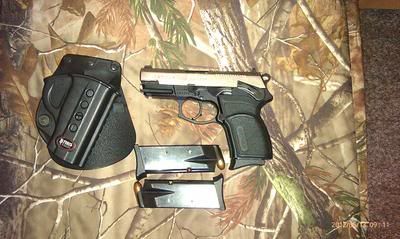 I have yet to find a negative remark about this gun. Can't wait for next Saturday to pick it up, grab a few boxes of ammo and start blowing things up in the back yard.
BTW, anyone recommend a decent leather holster for it? I want a positive retention thumb snap for everyday OCing. Bersa has a couple nice looking ones for around $55.
http://www.bersa.com/holsters/belt-holsters/vega-3-position-leather-belt-holster-black-1.html