Discussion Starter
·
#1
·
Hey guys,
My wife's birthday is coming up pretty soon and I'm planning on buying her either the standard thunder 380 or the plus model. The thing is, she's got small girly hands... nothing comical, normal size for a woman; but small. I'm just really unsure which one to buy for her. This would NOT be used as a CC. We live just outside Chicago, IL (no CC allowed) -So this gun would be strictly for home protection while she's home alone. I've got a Glock 22, but she could not really handle it when I took her to the range with me. It wasn't just that it was a 40 cal, but also because the handle was just too thick for her to grasp securely.
I know an easy solution would be to just take her to a gun shop and have her hold them and compare, but I've called almost every dealer in a 50 mile area and none of them carry any Bersa 380's (pro or standard). And I'm also trying to surprise her, although that's not entirely important. After researching this for hours, I'd have to say that I'm really set on purchasing her a Bersa 380 for numerous reasons. -The gun seems like it would be perfect for my wife --and hell, if she doesn't like it I'll keep it and buy her something else for her birthday :smt002
All that being said, I'm leaning toward the plus model. I mean we're talking about 7 vs 15 rounds! In a worst "home invasion" case scenario, I really think those extra rounds could mean the difference between life and death, especially for a person who doesn't have all that much experience in shooting. Do any of you guys think the larger handle on the plus model would be a problem for a woman. Know of any females out there that have had experience with the plus vs standard model?
My wife isn't really interested in guns all that much, but I know that she would like me to buy her a handgun, yet she wouldn't want to pick out one herself. She's kinda weird like that. She's really intimidated by guns/gun shops/ "gun enthusiasts"/ etc lol. So this all really rests in my hands.
Which one of these would you buy for your wife, mother, daughter, etc., if you were in a similar situation? -The 380 Thunder or the 380 Thunder Plus?
Thunder (Left) Thunder Plus (Right)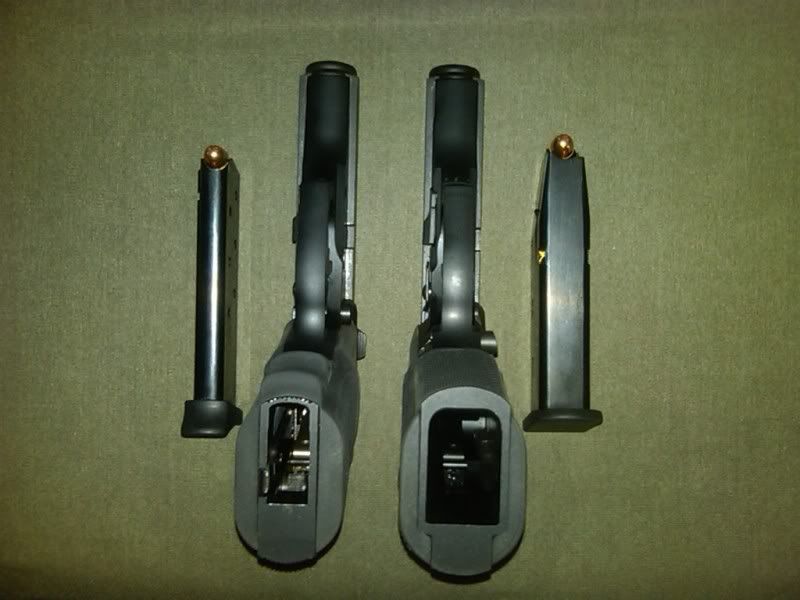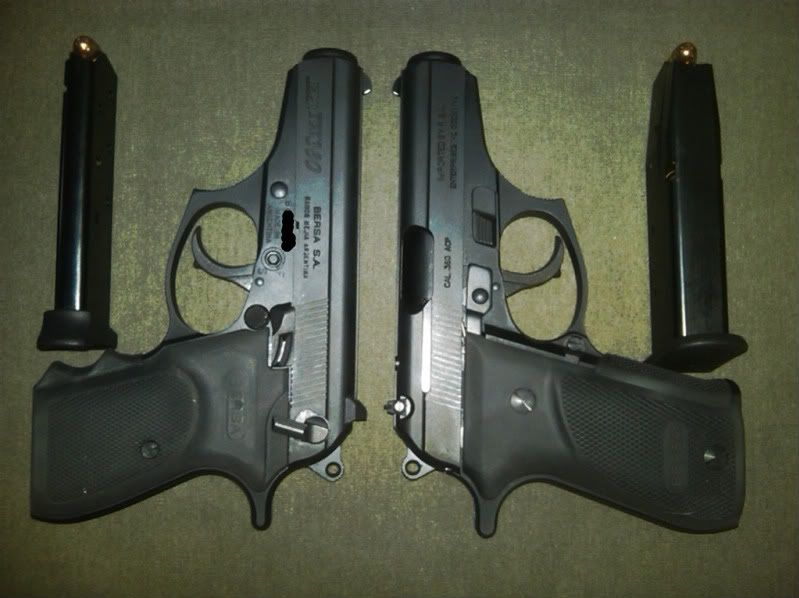 (taken from)
http://www.handgunforum.net/bersa/25803-bersa-thunder-380-bersa-plus.html
Thanks for taking the time to read this. I'd appreciate any opinions you may have!